You're running late for work. With an important meeting on your mind, you park your car and grab your notes for one final glance. As you exit your vehicle, your iPhone goes tumbling onto the asphalt and the screen smashes to pieces. 
It happens to the best of us. When your iPhone's screen is shattered, you might not know what to do, which repair option to use, or if you should even repair it at all. In this article, we'll examine the options available to you so you can quickly recover from a cracked iPhone screen. 
Protect your iPhone screen
The best way to protect your iPhone is to prevent the damage from happening in the first place. Smartphones are expensive, and you wouldn't want to spend hundreds of dollars to end up with a scratched or broken screen. Always use a screen protector, preferably one with toughened, hard glass and high scratch resistance. Also consider using a strong, durable case that protects it from dents, scratches, and cracks. 
But no matter how careful you are, accidents happen, and if you happen to crack your phone's screen, there are a few steps you can take.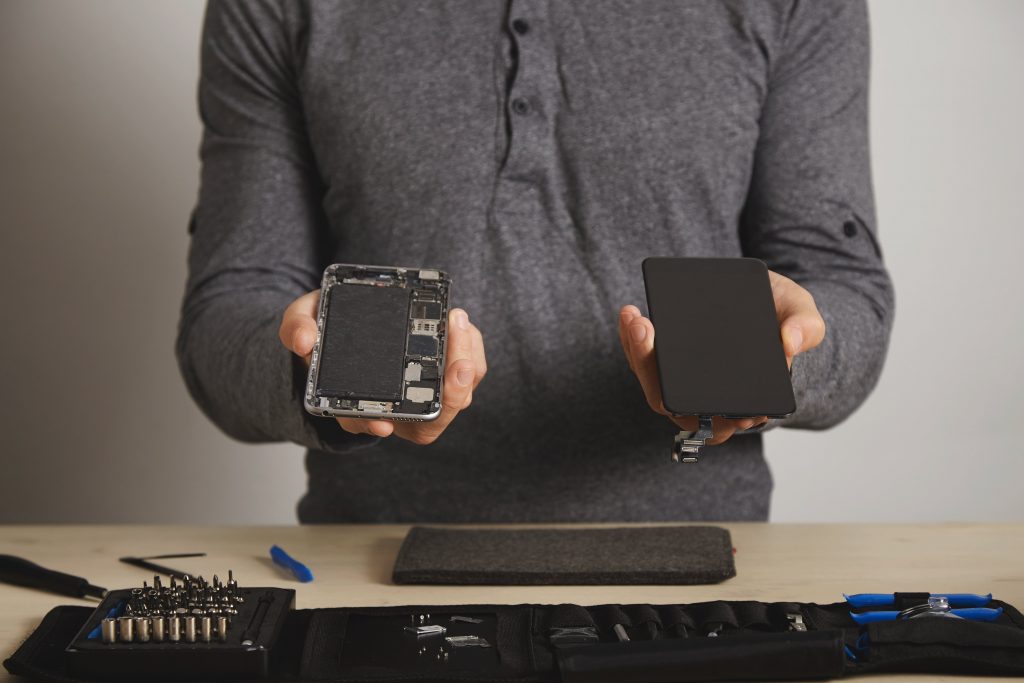 Find the best repair option
If you have AppleCare+ for your iPhone, you are entitled to repair or replacement coverage from Apple-authorized technicians. It offers up to two incidents of accidental damage every year, with a small service fee of $39 for screen repairs or back glass damage. In this situation, it's best to use Apple's services to fix your broken screen: it's efficient, reliable, and trustworthy. 
You can purchase AppleCare+ with your new iPhone, or buy it within 60 days of your purchase. Choose AppleCare+ coverage on your device, buy it online, or visit an Apple Store in person. 
If your iPhone does not have a coverage plan, you can go for a third-party, independent screen repair service such as Majestik. Majestik offers same day, high quality repairs at good prices – simply fill out a form with some basic details and get your device repaired! 
Is it better to repair or replace an older iPhone?
If your smartphone is at least a couple of years old, you might not want to repair it. Repairing an iPhone screen without Apple coverage is expensive, and there's always a risk that the repair won't go perfectly. An older iPhone may already be showing signs of screen glitches, poor battery, or overheating and these aren't issues that the next iOS update is going to fix. 
If this is the case, it may be time to get a new or refurbished iPhone. You can sell your broken iPhone on the private market and use the proceeds towards the purchase of a new smartphone. 
Phone Repairs and Replacement | Majestik 
Majestik was established in late 2007 and continues to be a leading provider of electronic devices and repair services. We specialize in the selling of new and refurbished smartphones, tablets, smartwatches, and accessories. 
Our device repair team is well-trained to handle customer concerns, and provides honest, dependable feedback and service that our customers can rely on. We make the best recommendations based on your device and budget requirements. At Majestik, we're all about reliability, trust, and stellar customer service.